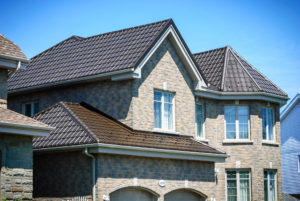 In recent years, there has been a lot of talk about metal roofs and their manifold benefits. And why not? As one of the most durable roofing materials available on the market, metal roofs have outshined the famous asphalt shingles, slates, and other composite roofing materials. Here are eight reasons why homeowners choose a metal roof::
1. Durability
Everyone wants a strong roof that can shield the family and the home from windblown debris and unfriendly weathers. Unfortunately, many roofing materials do not have the strength to withstand against aggressive wind and temperature change. Metal roofs, on the other hand, are fire-retardant and impervious to rust, mildew and mold. They are great for coastal homes and areas with wind that travels up to 140 mph.
2. Longevity
The fact that metal roofs do not succumb to many of the common roof plagues makes them not only durable, but also lasting. They do not experience extreme thermal expansion and contraction, making them even less likely to break, chip, crack, or become loose over time. According to the Metal Roofing Alliance, a metal roof can live between 40 to 60 plus years, which is two to three times longer than a well-maintained asphalt roof.
3. Convenient Upkeep
If your metal roof has been properly installed, then maintenance on your part is virtually zero. Unlike other roofing materials, metal roofs do not absorb water and can rid snow easily from its surface. These two factors alone greatly reduce the chance of having a damaged roofing structure and gutter system.
4. Energy Efficiency
Metal roofs have high solar reflectance and thermal emissivity, which means that they can efficiently reflect solar heat right back to the atmosphere. Depending on where you live, a metal roof can keep its surface approximately 100-degree Fahrenheit cooler than any conventional roof.
5. Eco-friendly
Unlike an asphalt shingle roof that needs to be replaced every 15 to 20 years, metal roofs can live beyond age 50 without any sign of decay. Additionally, metal roofs are 100 percent recyclable. Whereas more than 13 billion pounds of asphalt shingles lay uselessly in landfills, retired metal roofs are reused and contribute to at least 25 percent of a newly constructed metal roof.
6. Customization Flexibility
Metal roofs can not only be painted in hundreds of colors, but can also be coated to emulate textures of other roofing materials. They are excellent for various residential buildings, especially historic homes that need a strong roof to protect the building structure and still maintain its cosmetic integrity.
7. Resale Value
There are many factors a buyer considers when looking for a new home. Because metal roofs require virtually no upkeep, are durable, and last for decades, homes with a metal roof generally enjoy a 1-6 percent increase in resale value when compared to an asphalt-shingle home.
8. Great Return on Investment
Although slightly hefty in its upfront cost, metal roofs are a true energy saver in both summer and winter. Known to reduce your cooling costs by as much as 40 percent, Home Guides reports that a metal roof helps homeowners recoup an average of 85.9 percent in their investment. In the meantime, homeowners living in the eastern regions of the U.S. have been found to recoup up to 95.5 percent of costs on average for their metal roofs.
For any questions or to receive a quote, contact us.